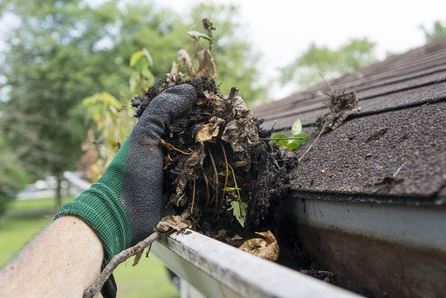 According to the Farmer's Almanac, we are looking to come into a cold and snowy winter, and although you may be used to this kind of extreme weather, your roof may not be up to the challenge.
The fact is that if you have even slight or moderate damage to your roof, it could mean big trouble when cold and snowy weather comes around, so you want to be ahead of the curve. Here are a few preparations you should make to secure your roof for fall and an inevitably snowy winter.
Inspect Your Roof
The summer months are the perfect time to have your roof inspected so you can ensure that it is up to snuff for the fall and winter months ahead. When you work with a professional home inspector like Accurate Home Inspections, we will check for any holes or leaks, ensure that your chimney is up to snuff, and check for damaged shingles and other issues.
Investigate the Attic
Preparing your roof for the fall doesn't only involve looking at the surface of the roof, but also underneath it from the vantage point of the attic. From here, an inspector will check out places where the roof may be sagging down or showing symptoms of possible weakness, like cracked joists or support beams. If it is sagging now, adding a few feet of snow on top of it sure won't help.
We'll also check for signs of water damage and leakage, trails and dark spots, and keep a keen eye out for areas of your roof where you can see light seeping through. Once these problem areas are discovered, it is imperative that you repair while the weather is warm and dry so that you don't have issues with snow melt or venting your warm air once the temperature turns cold.
Clean Your Gutters
This one gets said all the time, but it's still ignored just as often. While you are up checking out the roof, look at your gutters and remove any leaves, pinecones or other debris that may be residing there. It is important to clean the gutters before fall arrives because if you fail to do so, water won't be able to drain properly. This can lead to heavy water pulling on the edge of your roof, possibly damaging the gutters or even your roof itself. In colder weather, this can also cause ice dams to form, which can lead to freezing water settling on your roof, possible soaking through or leading to frost damage to shingles.
If you prepare and maintain your roof before the fall weather arrives, you will dodge many of the most major issues, and a professional inspector can help you find out what work you might need done. As experts in home inspection with years of experience with home inspection, we know what to look for to make sure your home is in the best shape possible. We offer night and weekend appointments, too, allowing you to schedule an inspection around your busy work or school schedule. Plus, we can inspect more than just your roof, helping you make sure your home is as efficient and safe as possible.
To learn more or to schedule an appointment, give us a call at 403-826-6111 today or make an inspection request online now.