Our thorough visual inspection the major systems of the house covers everything from the roof to the foundation.
Exterior:
Site review – Proper slope, drainage, walkways and retaining walls
Roof coverings, drainage, flashing's, skylights and other penetrations
Porches, steps, railings and decks
Windows, doors, headers and sills
Foundation
Siding, trim soffits, fascias and eaves troughs
Roof, flashings, vents and chimneys
Garage doors, openers and/or carport
Interior:
Foundation walls, basement floor, posts and beams
Attic insulation and ventilation
Heating, air conditioning (summer only) and ventilation – normal operating controls
Ducts, fans, air filters and registers
Chimney and fireplace
Plumbing – drains, fixtures, flows, waste and vents
Hot water heater
Electrical – service entrance, main and sub panels, grounding, breakers
GFCI's, AFCI's, lights, fans and switches
Interior rooms – walls, ceilings, floors, floors, windows, stairs, steps and railings
Kitchen and bathrooms – ventilation, cabinets, counters, sinks, faucets and showers
Equipment we may use:
At Accurate Home Inspections we utilize state of the art inspection equipment and also everyday tools to aid in our inspections such as:
Thermal Imaging Cameras (Infrared Cameras)
Thermal Imaging cameras detect temperature differential. Different colors correspond to different temperatures, so an inspector is able to identify areas that are abnormally hot or cold.
This wonderful extension ladder will fit in the trunk of our car! It extends to 26 feet.
Carbon dioxide detectors Combustible gas detectors
Our aim is to reduce some of this stress and uncertainty by providing you with an accurate, unbiased inspection of the home or property you are about to list on the market or want to buy. Our professional home inspectors will 'inspect the unexpected' by performing a thorough visual inspection of all components of the property or home. We will identify for you components of the house that are not performing well as well as systems that may require maintenance to improve their operability.
We promise to add significantly to your knowledge of the home, but cannot tell you everything about the house. All home inspections are entirely visual and therefore no destructive testing will be performed. The inspection and report will put you in a much better position to make an informed decision.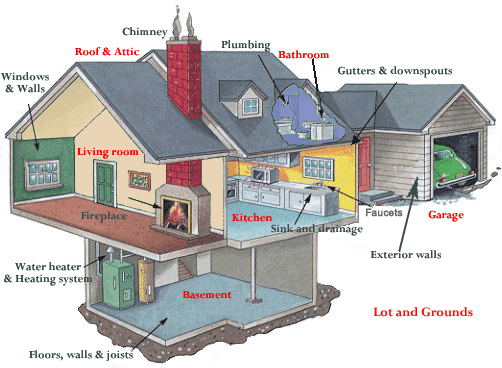 Contact Accurate Home Inspections for all of your Chestermere Home Inspector and Chestermere Home Inspection needs.