Many homeowners who experience issues with their plumbing system are surprised to learn that the damage may very well be caused by the water running through it. How is this possible? Hard water. For those who are unfamiliar, hard water contains large amounts of dissolved "hardness: minerals that can bind with other substances and create a buildup in their surroundings. This can be especially troublesome when it comes to your water heater—something that every household relies on for countless daily tasks.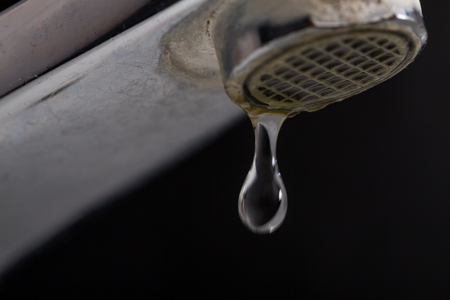 In traditional gas-powered water heaters, water stored in the tank is heated from below by burners. If your home has hard water, minerals can solidify into limescale and build up at the bottom of the tank, creating a barrier that the burners must go through in order to heat the water in the tank. Conversely, if your water heater is powered by electricity, limescale can build up on its heating elements and make it equally difficult to heat the water.
Hard water reduces water heater efficiency
When your heater has to work longer and harder to keep your water warm, efficiency suffers. For starters, your water will take longer to heat up, which can be incredibly inconvenient when you need to shower, wash dishes, or do laundry. What's more, hard water is notorious for not holding a lather well. That means the shampoo and soap you use in the shower, and the detergent you run your dishwasher with may not be as effective.
Your water heater will have to be drained more often because of hard water
Draining your water heater is typically recommended once every year to flush out all the sediment that's built up at the bottom of the tank. With hard water, the amount of built-up sediment is much greater, which means more frequent draining. Not only does this waste your time and money, but it's a waste of water.
Hard water = a shorter lifespan for your water heater
The amount of extra effort that's put in to operate with hard water puts a lot of stress on your water heater. That means more frequent maintenance and repairs, and eventually, a sooner need to replace than expected.
But all that is just for traditional water heaters that are powered by gas and electricity, right? Think again. Even if you have a tankless water heater, hard water is still bad news. Tankless water heaters send water through a heat exchanger to deliver hot water when you need it. Limescale can build up on the heat exchanger, reducing its efficiency. If limescale buildup becomes severe, the heat exchanger may overheat and shut down the entire unit. A tankless water heater should be flushed annually.
A home is among the most valuable investments you'll ever make. Before purchasing any home, schedule a thorough home inspection to protect your investment and uncover potential issues with the hot water heater that may cost you time and money down the line. If you're in the Calgary area, contact Accurate Home Inspections at 403-826-6111 or request an inspection through our website today.