We're all guilty of it; when searching for a new home we're so busy focusing on paint colors and kitchen that we overlook the finer details. Details like poor drainage, missing roof shingles, and the creepy crawly uninvited guests in the basement. That's why a buyer's home inspection is so important.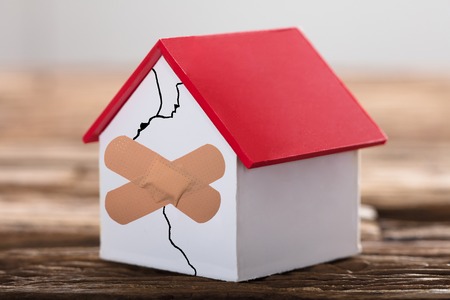 It's pretty much a guarantee that any home inspection will turn up an issue or two, regardless of whether it's a new-build or a home built in the early 1900's. The key is understanding which issues are minor and easy to address, and which could be considered serious enough to be deal breakers.
Here are a few home inspection findings that may be considered sale deal breakers:
Foundation problems
Major structural issues are not only dangerous, but extremely costly to repair. Some foundation cracks are simply due to settling, but others pose serious threats and can scuttle any deal. An experienced home inspector will be able to examine the size of the crack and determine whether it's significant enough to warrant alarm.
Aluminum wiring
This type of wiring was common in the 1960s and '70s, but it's now known to be a serious fire risk. An electrician can add copper near outlets, but this is not considered a sufficient fix in the long run. The best and safest option would be to have all the wiring throughout the house replaced. Unfortunately, this can cost thousands of dollars, potentially making it a big deal breaker.
Signs of a pest infestation
No one likes the idea of pests and bugs inside their home, but in many cases, a few creepy crawlies here and there can be harmless, or at least easy and affordable to fix. If your buyers home inspection determines that the house has a termite problem however, the overall cost or damage done to the homes structure could be devastating.
Buying a home is one of the most important investments you'll ever make. Protect yourself by scheduling a buyers' home inspection. Need a thorough, professional home inspection in the Calgary area from someone you can trust to be honest about deal-breaking findings? Contact Accurate Home Inspections at 403-826-6111 to make your appointment today.