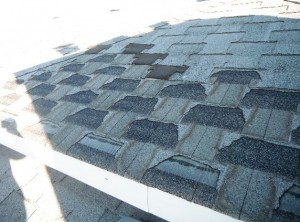 We've all heard the saying, "April showers bring May flowers." What if instead it was, "April showers bring mold, leaks and the dire need for a new roof?" That could be the case if you haven't had your roof professionally inspected. For many homeowners, ten years is a long time to go without having the roof inspected and checked for major leaks or issues. The damage can be great, with a new roof costing a lot more than you want to spend. However, a new roof might be the best thing compared to mold issues and leaks that will only cause you many headaches and more money.
Different issues can cause different problems, but identifying the source of the leak is essential for avoiding complete roof replacement. A leak can cause serious damage to the insulation and even the structure of the home. You can always give us a call for an accurate home inspection. We'll come out and check the roof, so you don't have to get up on the roof or make a decision on if something looks wrong or not.
Here's a small glimpse into roofing and protecting your home from damaging leaks.