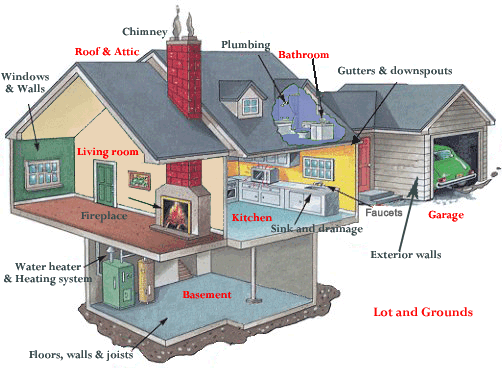 Investing in a house is a big part of someone's life. The process takes a large amount of time and effort, but when you find the perfect home, the amount of energy spent throughout the whole process is worth it. Everyone wants a dream home. Some may be able to find it sooner than later, while others have to wait until the possibility becomes a reality. After viewing listings, spending multiple hours walking through strange homes and finally deciding on what you like, the process isn't over.
Even the prefect home may have imperfections. The home inspection process is just as crucial as deciding on what house you want to spend the near future.  Even homes built within the past 10-15 years may have issues you cannot see from the outside.  It's always important to get a proper evaluation done by a professional before you sign off on purchasing a house.  What may seem like the perfect home may not actually be what you thought.
A new homeowner or homebuyer might think they can see the initial problems with a house, or notice here and there what problems should be addressed. The truth, however, is that a professional should really come in and give a proper inspection. We go over the entire house with a fine toothed comb to ensure that all the strengths and weaknesses are uncovered, giving our clients an insight on what could be a problem now or down the road.
Factors like price, location and features certainly draw you in to buying a home. Even if they grade well in those areas, how does the insulation, roof, plumbing and foundation look. If they don't grade well, it may not turn out to be the dream home. Take the time to invest in an accurate home inspection. The result and peace of mind are worth it.